Board Staff
---
The Privacy and Civil Liberties Oversight Board is an independent executive branch agency led by a bipartisan group of five presidentially nominated and Senate-confirmed Board Members.
Helping the Board carry out its mission is the PCLOB staff, including an executive director, a general counsel, a deputy general counsel, a chief information officer, a chief management officer, a public affairs and legislative affairs officer, staff attorneys, security and technology specialists, and administrative support staff.
Each Board Member has one attorney serving as his or her individual Counselor, while the remaining staff attorneys serve as Attorney-Advisors for the Board as a whole.
---
Brian Young,
Acting Executive Director
Brian Young is currently Acting Executive Director of the PCLOB, on detail from the U.S. Department of Justice. He has been with the Department of Justice, Office of Privacy and Civil Liberties (OPCL), as Senior Counsel and, subsequently, Unit Chief of the Law Enforcement and National Security Unit, since 2016. During that time, Mr. Young has overseen OPCL law enforcement and national security policy and compliance work, providing legal and policy advice to DOJ leadership and components, as well as interagency working groups. He has worked on privacy and civil liberties issues related to a broad range of law enforcement and national security matters, including updates to Attorney General Guidelines covering various elements of the U.S. Intelligence Community, terrorist screening, transnational organized crime, insider threats, facial recognition, national security threat actor information sharing,and establishment of the National Vetting Center.
From 2006 to 2016, Mr. Young served as an attorney at the Federal Bureau of Investigation, first in the Office of Professional Responsibility from 2006 to 2008, and then as an assistant general counsel in the Privacy and Civil Liberties Unit in the Office of the General Counsel from 2008-2016. While in the Office of the General Counsel, he spent years embedded with the Terrorist Screening Center and Foreign Terrorist Tracking Task Force. Mr. Young, a graduate of the University of Michigan Law School, practiced labor and employment law with the Dykema law firm, in Ann Arbor, Michigan, from 2003-2006. He also served as a police officer with the District of Columbia Metropolitan Police Department from 1997 to 2000.
---
Andrew Proyect,
General Counsel
Andrew Proyect is General Counsel of the Privacy and Civil Liberties Oversight Board.
Mr. Proyect previously served as General Counsel for the Executive Office of the President, Office of Administration (OA) from 2020-2021. In that role, he provided legal and policy advice to OA and other Executive Office of the President entities. Mr. Proyect's practice focused on appropriations and budget law, procurement, employment, equal employment, and diversity, personnel / physical security, government information practices, records management, and government ethics.
Before becoming General Counsel at OA, he worked as an Associate General Counsel at OA for four years and one year at the Office of the Director of National Intelligence. Mr. Proyect also served on active duty as a U.S. Army Judge Advocate, and continues to serve in the U.S. Army Reserves. During his time in the Army, he served at Joint Task Force North, a Department of Defense organization supporting law enforcement agencies in countering suspected transnational criminal organizations, deployed to Afghanistan with Combined Joint Interagency Task Force 435, and served at the Army Intelligence and Security Command.
He graduated from Colgate University and Vanderbilt University Law School.
---
Geoff Cohen,
Senior Technologist
Geoff A. Cohen, Ph.D., is the Senior Technologist at the U.S. Privacy and Civil Liberties Oversight Board, an independent executive agency whose mission is to ensure that the federal government's efforts to prevent terrorism are balanced with the need to protect privacy and civil liberties. He has more than fifteen years of experience leading technical investigations of software and computer systems. He has served as a testifying expert in cases in state court, federal court, the International Trade Commission, and the U.S. Tax Court. He has also assisted government agencies in matters including software valuation and privacy issues resulting from data breaches.
Previously, Geoff worked at Elysium Digital, an intellectual property litigation consulting firm. He led the Internet Security & Privacy working group at the M.I.T. Communications Futures Program and worked with the National Academies' Computer Science and Telecommunications Board. He has also worked for Ernst & Young, IBM, and Data General. Prior to that, he was an analyst in the National Security Division of the Congressional Budget Office. He holds a Ph.D. in Computer Science from Duke University, and an A.B. from the Princeton School of Public and International Affairs, specializing in technology policy.
He is a member of the Association of Computing Machinery's US Technology Policy Council and the National Academies' Intelligence Science and Technology Experts Group.
---
Saleela Khanum Salahuddin,
Attorney Advisor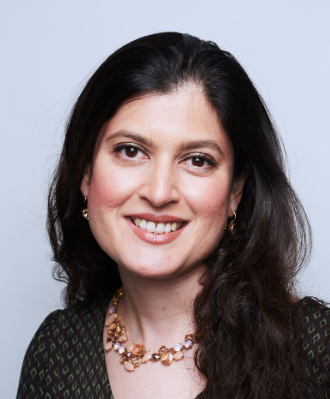 Saleela Khanum Salahuddin is a national security lawyer at the Privacy and Civil Liberties Oversight Board, where she advances work at the intersection of technology, intelligence collection, privacy, and civil liberties. Previously, as Cybersecurity Policy Lead at Facebook, Saleela analyzed security threats and developed and implemented global policies, products, and practices to keep Facebook's billions of worldwide users safe, and served as a leader for the company's manipulated media policy development, cybersecurity policy updates, and end user security protections. Saleela regularly counsels on regulatory and legislative national security and technology developments, and was previously an attorney at the U.S. Department of Justice and served as Counsel to the Chairman of the U.S. Senate Judiciary Committee. Saleela is a graduate of Dartmouth College and Yale Law School.
---
Alan Silverleib,
Legislative and Public Affairs Officer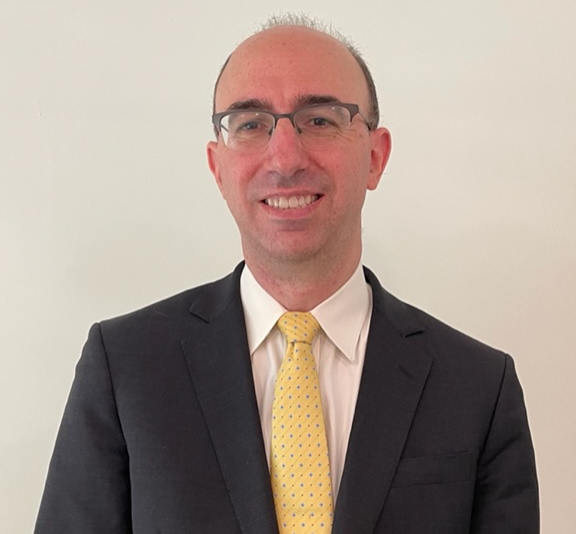 Alan Silverleib oversees legislative and public affairs at the Privacy and Civil Liberties Oversight Board, where he handles relations with both Congress and the media. Prior to joining the PCLOB in April 2022, Alan was a legislative specialist in the State Department's Bureau of Diplomatic Security. In that capacity, he helped manage the Department's responses to a broad range of issues pertaining to congressional oversight of global and domestic security-related matters. Alan also worked for several years as a CNN congressional and political producer, winning an Emmy for the network's 2012 election night coverage. Earlier, he served as a political speechwriter and worked for a non-governmental organization in Iraq on political development issues. Alan holds a B.A. from The Johns Hopkins University and a M.A. from Harvard University.
Email: public@pclob.gov